Laboratory and experimentation
Eco-efficient processes developed by our laboratory and proven for over 10 years in the field.
A high-tech laboratory, equipped to carry out :
Biological soil measurements
Bacteria extraction and function testing
A key step in the development process to select the best performing bacteria for our biostimulants.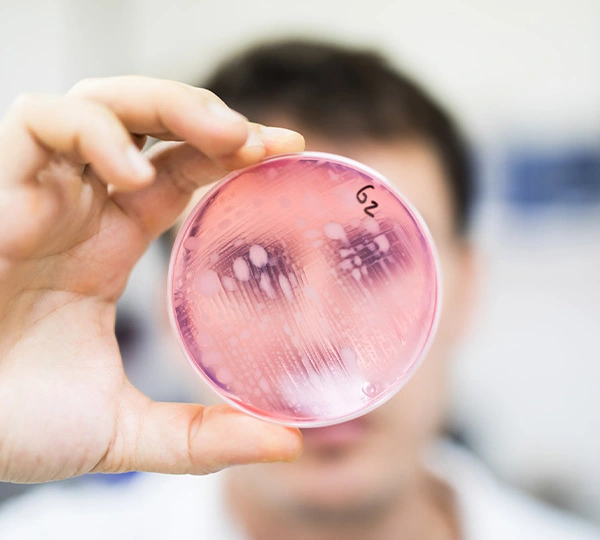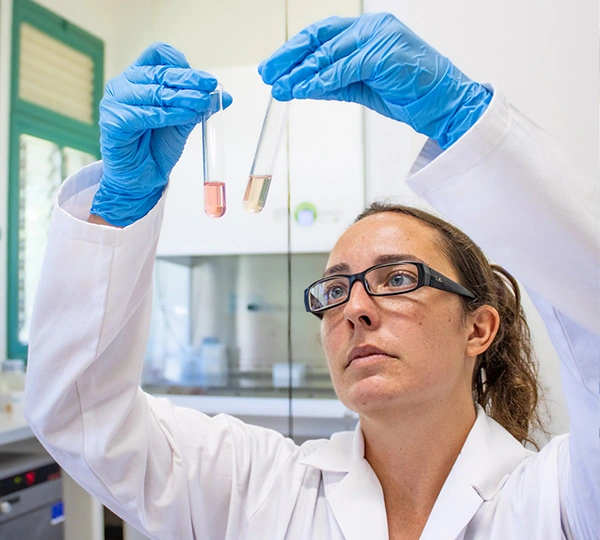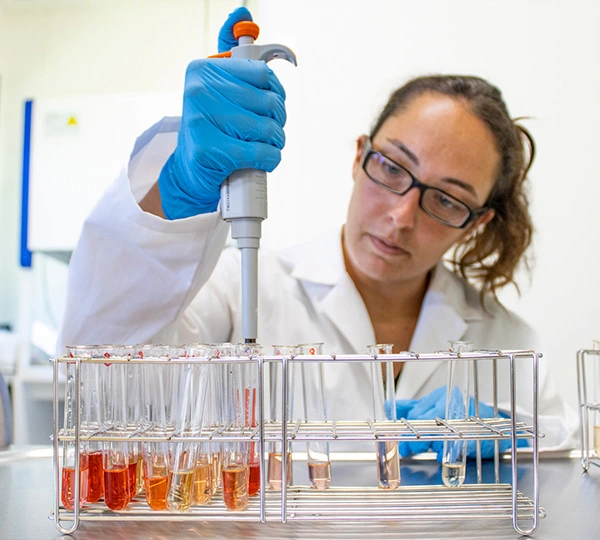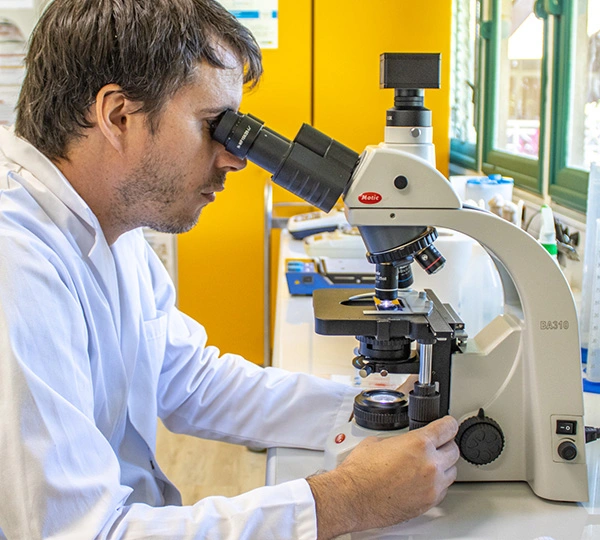 Our nursery is equipped to carry out experiments in a controlled environment. 
This allows us to validate bacteria effectiveness and select the most effective bacterial groups.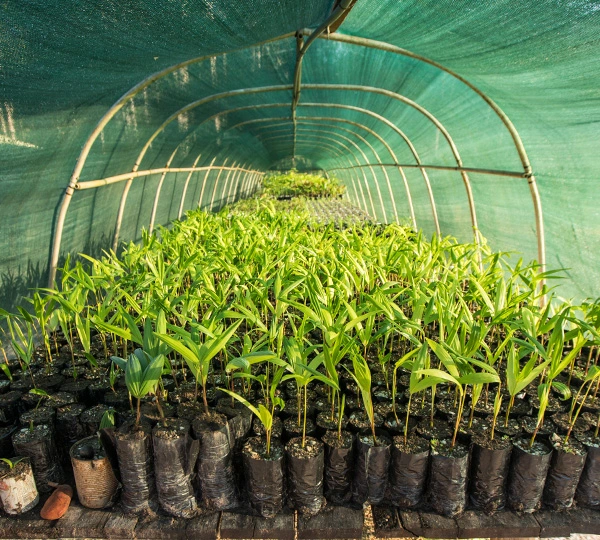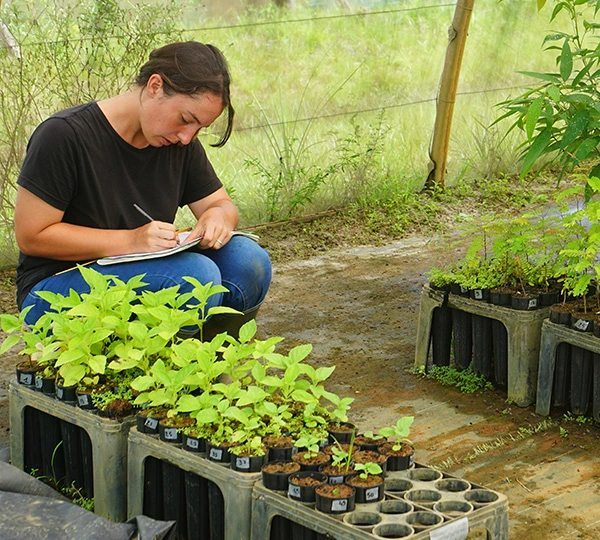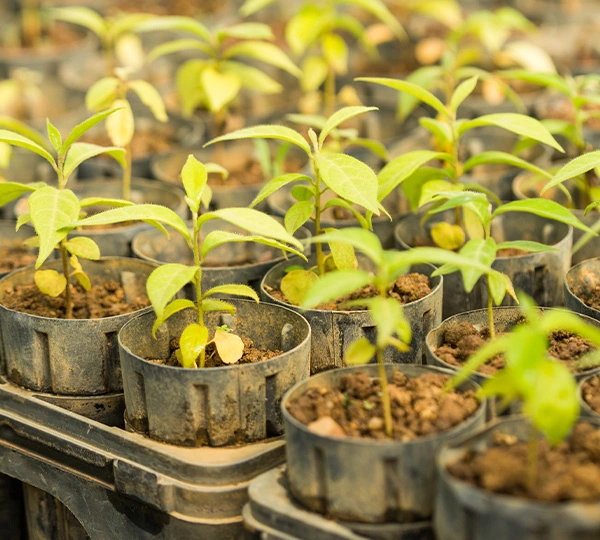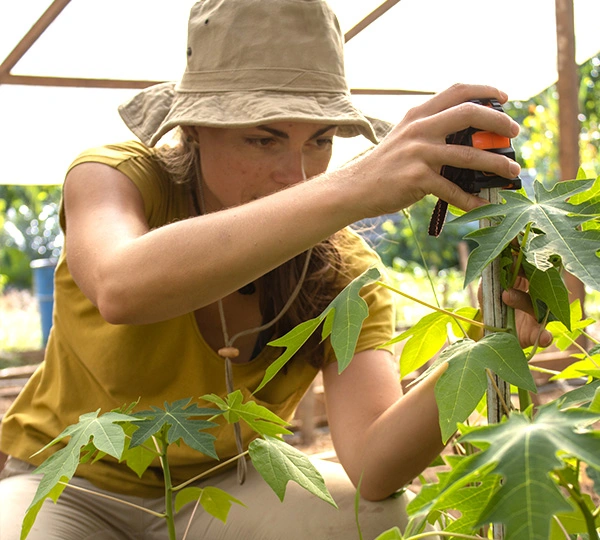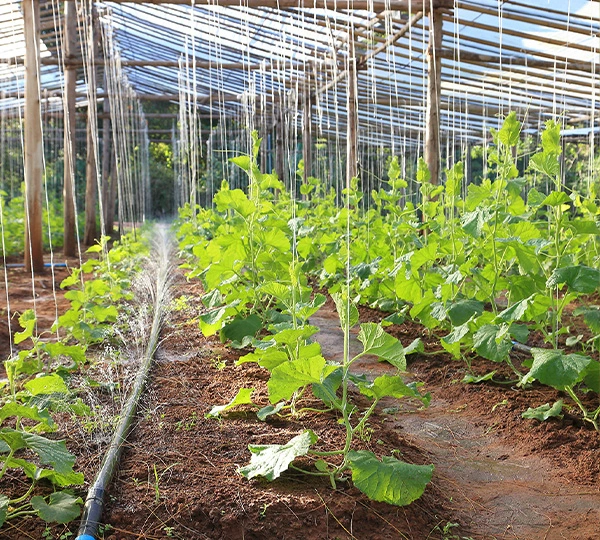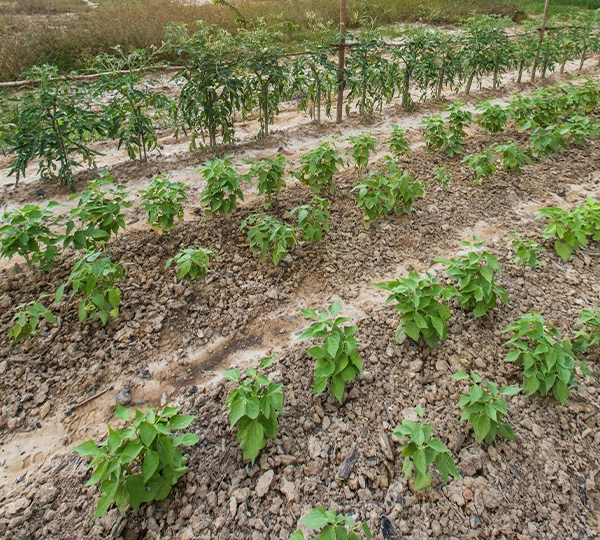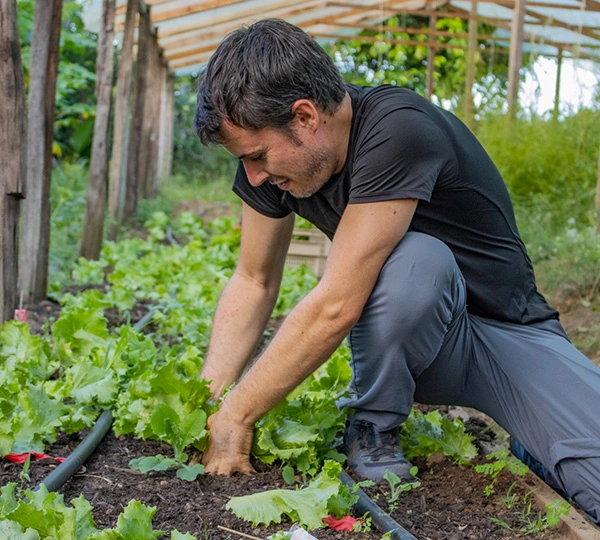 Field trials in real-world conditions.
Through partnerships with farmers and technical centres, our team carries out field trials to measure the effects of our biostimulants in real-world conditions.
FROMIN N, PORTE B, HAMELIN J, LENSI R, DOMENACH AM, BUATOIS B, ROGGY JC. 2012.
Spatial heterogeneity of the functional stability of microbial respiration: A microcosm study using tropical forest soil. Journal of Soil Sediment. 12 (7): 1030-1039.
FROMIN N., SABY N., LENSI R., PORTE B.; BRUNET D., DOMENACH A.M.,.ROGGY J.C. 2013.
Spatial variability of soil microbial functioning in a tropical rainforest of French Guiana using nested sampling. Geoderma 197-198: 98-107.
SCHIMANN H, PETITJEAN C, GUITET S , REIS T, DOMENACH AM, ROGGY JC. 2012.
Microbial bioindicators of soil functioning after disturbance: The case of gold mining in tropical rainforests of French Guiana. Ecological Indicators 20: 34-41.
MICHALET S., ROHR J., WARSHAN D., BARDON C., ROGGY JC, DOMENACH AM, CZARNES S, POMMIER T., COMBOURIEU B., GUILLAUMAUD N., BELLVERT F., COMTE G., POLY F. 2013.
Phytochemical Analysis Of Mature Tree Root Exudates In Situ And Their Role In Shaping Soil Microbial Communities In Relation To Tree N-Acquisition Strategy. Plant Physiology and Biochemistry 72 :169-177.
ROGGY, JC., SCHIMANN, H., SABATIER, D., MOLINO, J. – F., FREYCON, V., DOMENACH, A. M. 2014.
Complementary N Uptake Strategies between Tree Species in Tropical Rainforest. ISRN, 2014(Article ID 427194), 1–6.
MONTAIGNE W., DEBON H., DOMENACH A.-M., ROGGY J.C.2018
Gestion durable de la fertilité des sols par l'utilisation de matières organiques; retours d'expérience en Guyane française. Innovations Agronomiques 64, 71-82